About us
BZURA is made up of 19 local governments from the Łódź Province in Poland. Our main goal is to build the Bzura Circular Center, the heart of which will be a municipal waste management plant focused on recovery and recycling. That is why we engage in ecological and scientific activities to improve and protect the environment.
The members of BZURA are Municipality: ALEKSANDRÓW ŁÓDZKI, GŁOWNO, STRYKÓW, BIELAWY, BRZEZINY, BUDZISZEWICE, CHĄŚNO, DMOSIN, DOMANIEWICE, KIERNOZIA, KOCIERZEW POŁUDNIOWY, ŁYSZKOWICE, ŁOWICZ,
NIEBORÓW, PARZĘCZEW, PIĄTEK, UJAZD, WARTKOWICE, ZDUNY, a population of around 150 000.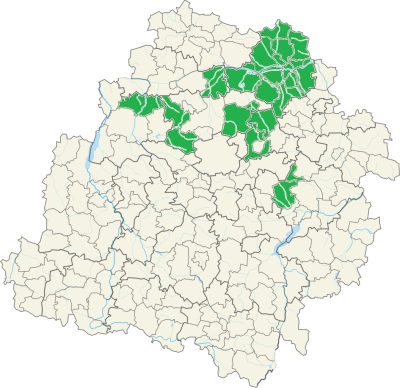 Inter-Municipal Union BZURA was registered on June 5, 2009 – the date of publication of the Statute.
According to our Statute, the Association's task is to meet the public needs and interests of the residents of the associated municipalities in the field of solving problems related to municipal waste management, in particular:
1. Establishing and running a comprehensive regional commune waste management system in order to implement municipal own task, which will include activities in the area of:
waste prevention;

separate collection and collection of waste, including hazardous waste separated from commune waste;

recovery and disposal of waste in processes other than landfilling;

preparation, construction, maintenance and operation of the Waste Management Plant common to the participants of the Association, providing at least the following scope of services: recovery, including recycling of individual types of commune waste, composting and storage of processed mixed residual waste.
2. Reclamation of exhausted waste landfills.
3. Acquiring investments and other funds in order to implement the tasks of the regional waste management system.